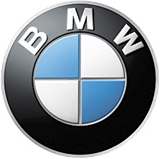 Job Information
BMW Manufacturing Company LLC

Web Development Programmer

in

Greenville

,

South Carolina
Description
Coordinates the global BMW standard solutions for SAP Manufacturing Integration and Intelligence (MII), ITS Mobile, and other web based solutions such as single page web applications and defect tracking automation applications. This includes development, implementation, maintenance and further rollouts of shared service center solutions and interfaces with existing BMW systems. Understands, designs and provides solutions for complex business process implementation, test, commissioning and stabilization for medium-large projects in an international environment. Demonstrates an understanding of organization s business processes and requirements. Recommends and facilitates quality improvement efforts inside the IT organization as well as in the business in the process area of responsibility. Analyzes business critical data and recommends improvements. Works with large data sets from both within and external to BMW (e.g. plant data, social media data, warranty data) and conducts advanced analytical tasks, such data conversions, ETL, filtering, fusion, aggregations and data mining. Serves as a primary point of contact for other engineers and specialists in the team providing expert knowledge and troubleshooting skills. Serves as internal consultant to other developers and engineers as needed, providing assistance in all phases of product life-cycle development. Maintains accurate, meaningful and updated technical and non-technical documentation pertaining to all aspects of area(s) of responsibility. Serves as an international IT technical lead for medium-large sized projects when necessary. Partners with IT design to implement current operational procedures, identify problems, and learn specific input and output requirements such as forms of data input, how data is to be processed, and how the results will be managed. Assesses current as-is process and works with the business to define the to-be process Partners with the global network to ensure synergies with existing systems and alignment with group strategy. Reviews system capabilities, workflow, and scheduling limitations to determine if requested program or program change is possible within existing system. Identifies and differentiates system configuration from programming solutions. Writes detailed technical specifications for program development. Performs and documents system development (programming). Implements system interface design and development. Demonstrates knowledge of the solutions available as well as well as best practices for the industry. Keeps up-to-date on forthcoming innovations and technical trends and applies this to future advancements. Verify solutions via testing. Provides on-call support as needed. Prepares/coordinates technical reports, process documentation, test plans, training needs assessment, and implementation plans. Ensures target achievement is consistently attained. Performs other duties as assigned by management.
Qualifications and experience
BA or BS degree in Computer Science, Information Technology, Information Systems, Science, Business or equivalent 4 years professional experience in SAP, ABAP or web development.

2+ years of experience in object oriented programming.

2+ years of experience in JavaScript.

2+ years of experience with CSS.

2+ years of experience with HTML or BHTML. (HTML5 preferred).

2+ years of experience with database systems.

1+ years of experience working in a team-oriented, collaborativeenvironment.

1+ years of experience working in AGILE Projects using AGILE methods and tools

1+ years of experience with System Analysis.

1+ years of experience with Manufacturing Integration and Intelligence(SAP MII) front end development and working with the MII system(preferred).

1+ years of experience working with Everest Android Mobility, JAVA, ITSMobile, SAP Console and SOTI device management (preferred).

1+ years of experience utilizing JQuery, SAPUI5, XLST, Angular, Ionic,custom web back ends, node js, .netcore, VUE and HTML 5 mobile(preferred).

1+ years of experience utilizing test management software such as HPQuality Center or Jasmine (preferred).

Desired training in systems used in assigned area of responsibility.Project Management (ITPM).

2+ years computer skills to include MS Office and Windows.

1+ years of experience simultaneously managing multiple projects.

1+ years of experience applying understanding of web technologies.

Basic knowledge of Agile methodology.

Basic knowledge of trade compliance regulations.

Basic knowledge of SAP or other related ERP software and associatedtrade compliance applications.

Basic strategic planning and outlook skills.

Basic knowledge of the BMW ITPM process.

Basic foreign language skills (German or Spanish) (preferred).
BMW Manufacturing Company is an equal opportunity employer. It is the policy of BMW MC to provide equal employment opportunity (EEO) to all qualified persons regardless of age, race, color, religion, sex, sexual orientation, gender identity, national origin, disability or veteran status.
Employment with BMW Manufacturing Co., LLC (BMW MC) is at-will and may be terminated at any time, with or without notice, at the option of BMW MC or the employee.
Legal Entity: BMW Manufacturing Co., LLC
Location: Greenville
Job ID: 1900029G