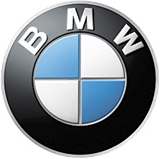 Job Information
BMW Manufacturing Company LLC

Associate Relations Intern (Fall 2019)

in

Spartanburg

,

South Carolina
Description
This position offers a great opportunity for current students to explore and support the BMW Associate Relations Department. Your assignments will combine hands-on experiences and networking opportunities to accelerate your career development.
Working directly with the Associate Relations Manager and other AR professionals, the position will interface with a variety of Human Resources Projects. (Including learning the Associate Relations process, business partner relationship, policy understanding, and Policy investigation review and set up). The AR Intern will work in a positive, fast-paced environment, independently managing multiple administrative tasks with competing priorities and will handle sensitive confidential information on a daily basis
Through challenging tasks you will learn how BMW's core values differentiate our Company and Employees.
Qualifications and experience
Preferred Majors: Human Resources, Business Administration or related
Desired Skills:
-Ability to multitask, balance work load, and meet required deadlines
-Strong Interpersonal and communication skills
-Ability to maintain confidentiality at all times
-Provide innovate thinking and continuous improvement ideas
-Proficient in Microsoft Excel, word, outlook, and PowerPoint
The following are program requirements:
MUST ATTACH A COPY OF UNOFFICIAL TRANSCRIPT
Possess a minimum cumulative GPA of 3.0
Have full time status at an accredited four year college or university in the United States
Completed at least 30 credit hours
Able to complete 3 rotating terms for co-op positions
Have at least 1 remaining term in school after the completion of the co-op or internship
Transfer students must have a GPA from current university
Complete and pass a substance abuse test before the work term
Must have the legal right to work for BMW Manufacturing Co., LLC in the United States
BMW Manufacturing will not provide sponsorship now or in the future
BMW Manufacturing Company is an EEO/affirmative action employer, all qualified applicants will receive consideration for employment without regard to age, race, color, religion, sex, gender identity, national origin, disability or protected veteran status.
Legal Entity: BMW Manufacturing Co., LLC
Location: Spartanburg
Job ID: 19000266