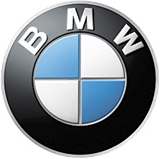 Job Information
BMW Manufacturing Company LLC

Automation Integrator

in

Spartanburg

,

South Carolina
Description
Night shift position
Steers and supports comprehensive testing and commissioning/series activities of equipment and automation systems in the corrosion area. Manages integrating and testing of new materials with the automation equipment. Steers and develops tooling for the application process including the understanding of the overall system ranging from conveyors, delivery systems, vision systems etc. Manages integration of models into the process and equipment of the paint shop. Implements solutions to maintain quality through complex programming solutions. Strategic planning of existing and future automation structure to ensure proper allocation of work content and to meet throughput requirements. Creates complex robot programming solutions around design specifications for series, new models and concepts. Collaborates with new model from design into production to understand programming challenges ranging from equipment additions and robot tooling device to material supply requirements. Develops and manages existing robot programming paths and parameters to meet throughput and quality requirements. Drives improvement activities inside the area related to robot programs (i.e. cycle time, seam quality, appearance optimizations, assembly interference areas etc.) Leads comprehensive programming simulation efforts to determine required intricate robot tolling devices, structure changes and/or additions of automation cells to solve problems ranging from quality to throughput. Understands complex robot utilization, conveyor systems, vision systems, materials supply and other equipment requirements. Collaborates with material supplier and other cross functional areas to integrate new materials into existing or new automation equipment at same product quality. Develops and prioritizes weekend programming tasks and activities with production, maintenance and planning. Develops PA Robot programmers knowledge of programming, troubleshooting and simulation for offline programming. Coordinates daily programming tasks and activities, while running production to ensure AO adherence. Supports production areas to troubleshoot quality deviations and downtime issues relating to automation cell. Understands AO requirements within assigned process area. Understands and models VPS (Value Added Production System) Principles and concepts of Standard Work and Problem Solving. Adheres to 5S and Safety Standards and Principles. Performs other duties as assigned by management.
Qualifications and experience
• BA/BS degree or the equivalent of 4 years professional experience in a Manufacturing or Project Support environment.
• 3+ years of experience in automotive materials application.
• 3+ years of experience with robotics programming.
• 3+ years of experience with simulation software.
• 3+ years of experience with vision systems (preferred).
• 3+ years knowledge of continuous improvement tools.
• 3+ years experience with written and verbal communication skills as proven through business application.
• 3+ years of computer skills with Microsoft Office applications to include Word, Excel, PowerPoint.
• 3+ years experience with robotic programming related to materials application.
• Basic knowledge of continuous improvement tools.
BMW Manufacturing Company is an equal opportunity employer. It is the policy of BMW MC to provide equal employment opportunity (EEO) to all qualified persons regardless of age, race, color, religion, sex, sexual orientation, gender identity, national origin, disability or veteran status.
Employment with BMW Manufacturing Co., LLC (BMW MC) is at-will and may be terminated at any time, with or without notice, at the option of BMW MC or the employee.
Legal Entity: BMW Manufacturing Co., LLC
Location: Spartanburg
Job ID: 190001CG