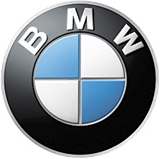 Job Information
BMW Manufacturing Company LLC

BIW QMT, Supplier Network

in

Spartanburg

,

South Carolina
Description
Performs QMT function for sheet metal purchased parts, predominately at the supplier's location. Performs liaison function, representing Plant Spartanburg's needs at the supplier's facility. Provides management of supplied sheet metal parts to the BMW Body Shop. At the supplier, management includes tool follow up, part quality evaluation, containment of defective parts, follow up for 8D problem solving by the supplier, root cause analysis of defects, risk management of tooling, and part improvements. Represents Plant Spartanburg Body-in-White at sheet metal suppliers. Ensures complete root cause analysis and comprehensive solutions and poke yoke implementations. Validates 8Ds assigned for topics are thorough and address all potential causes for non-conformities. Collaborates with BMW partners in the FIZ during the early launch phase to ensure manufacturing feasibility and optimal product quality. Follows tooling progress and part status during launch phase of the project in coordination with German process partners and reports to various levels of management. Approves part quality and shipment to BMW Plant 10 during launch builds. After launch, this position is responsible for all quality aspects of supplied sheet metal parts including the following: Implementation of engineering changes, use of APQP techniques. Use of FMEA, PFMEA, and risk management tools as required. PPAP of existing product and documentation in RMT system Monitoring of surface, dimensions, fastening technology and adhesives in supplied parts. Analysis of plant risk for defects and QZ relevant issues. Liaison with BMW Paint, Body, Assembly, and Engineering Implementation of corrective action and improvement plans at the supplier. Supplier auditing and development. Understands and models VPS (Value Added Production System) principles and concepts of Standard Work and Problem Solving. Adheres to 5S and Safety Standards and Principles. Performs other duties as assigned by management.
Qualifications and experience
• BS degree in engineering or the equivalent of 4 years professional experience in an automotive manufacturing engineering role.
• 5+ year automotive manufacturing experience.
• 5+ years automotive stamping and welding tooling experience.
• 3+ years experience in body-in-white operations.
• 3+ years knowledge and understanding of manufacturing processes.
• 3+ years leadership, project management and communication skills.
• 3+ years business administration skills such as planning, organizing and budgeting, etc.
• 3+ years MS Office skills as proven through business application.
• 1+ years knowledge of CAx applications (CATIA, Microstation preferred).
• 1+ years knowledge of BMW systems preferred - such as DZA, PCA, TREG and SAP.
BMW Manufacturing Company is an equal opportunity employer. It is the policy of BMW MC to provide equal employment opportunity (EEO) to all qualified persons regardless of age, race, color, religion, sex, sexual orientation, gender identity, national origin, disability or veteran status.
Employment with BMW Manufacturing Co., LLC (BMW MC) is at-will and may be terminated at any time, with or without notice, at the option of BMW MC or the employee.
Legal Entity: BMW Manufacturing Co., LLC
Location: Spartanburg
Job ID: 190001HF