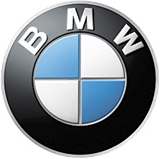 Job Information
BMW Manufacturing Company LLC

BIW Quality Spec Prod, Supplier Network

in

Spartanburg

,

South Carolina
Description
Focuses on managing the Body-in-White series parts quality-relevant activities to ensure supplier's tooling, methods, and processes can deliver quality parts to the correct quantity to defined timescales for Plant Spartanburg Body-in-White. Prioritizes daily quality landscape to achieve department targets. Responsibilities include containment of defective parts, analysis of defect risk, and driving continuous improvement. Evaluates that Body-in-White supplied parts meet BMW Group's quality standards and specifications, end customer's satisfaction, and production capability. Determines improvements to be made in supplier s processes to maintain production. Verifies supplier's performance meets production targets and quality standards. Provides systematic control of key series elements using the applicable QMT tools for all released parts (series). Leads the quality problem solving process for non-conforming material from series parts supplier. Manages robust corrective actions at the supplier to include but not limited to risk assessment, product and process development, and agreed upon supplier changes. Verifies problems are effectively corrected and prevented from reoccurring. Makes certain supplier 8Ds are graded in support of the 8D request. Conducts joint problem solving with other BMW plants in the worldwide BMW network. Performs product and process audits occurring from errors and initiates counteractions and verifications. Confirms supplier performance is represented in BMW BIW quality systems. Collaborates with suppliers on the financial impact of non-conforming material. Supports the analysis and ensures robust containment of non-conforming material (parts that do not meet specifications). Collaborates with Design, QMT, and supplier in creating and introducing deviations and technical changes. Performs other duties as assigned by management.
Qualifications and experience
• BA/BS degree in Business, or related field; or the equivalent of 4 years of professional experience in the manufacturing/supplier industry.
• 2+ years of professional experience in process quality or quality systems.
• Manufacturing experience specifically in external, internal, power-train parts at supplier, preferred.
• Certified Quality Technician (CQT), preferred.
• 1+ years working knowledge of NCM process and material management.
• 1+ years experience/knowledge of plant operations.
• 1+ years working knowledge of QSB quality processes and responsibilities.
• 1+ years experience with Microsoft Office (i.e. Word, Access, Excel, PowerPoint etc.).
• 1+ years presentation skills.
• 1+ years communication skills, written and verbal, to influence/negotiate.
BMW Manufacturing Company is an equal opportunity employer. It is the policy of BMW MC to provide equal employment opportunity (EEO) to all qualified persons regardless of age, race, color, religion, sex, sexual orientation, gender identity, national origin, disability or veteran status.
Employment with BMW Manufacturing Co., LLC (BMW MC) is at-will and may be terminated at any time, with or without notice, at the option of BMW MC or the employee.
Legal Entity: BMW Manufacturing Co., LLC
Location: Spartanburg
Job ID: 190001HB