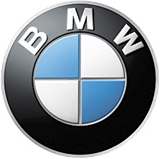 Job Information
BMW Manufacturing Company LLC

Compensation & Organization Analyst

in

Spartanburg

,

South Carolina
Description
Administers plant-wide compensation program and organization initiatives. Ensures competitiveness of the non-exempt wage structures. Conducts research and implements salary structure initiatives in accordance with the company philosophy. Collects, analyzes and summarizes information regarding pay levels and practices from both internal and external sources. Recommends compensation actions for associates to TS-60 management. Conducts compensation/benefits surveys and completes compensation survey submissions for Plant Spartanburg. Studies the labor market to determine compensation and benefit trends and analyzes BMW s position against the market data. Steers the development of recommendations for appropriate changes in current programs. Conducts job evaluations and ensures correct alignment of jobs within the Plant Spartanburg exempt structure and placement within exempt and non-exempt classifications regarding FLSA (Fair Labor Standards Act) standards. Conducts non-exempt wage analysis reviews, recommends changes to the wage structure and implements changes, if applicable. Ensures the maintenance of accurate information tracked within the SAP HRIS Organization Management module and provides backup to the personnel administration module as needed. Leads small and mid-sized projects within the Compensation & Organization areas. Recognizes opportunities and regularly leverages emerging technology to enhance process effectiveness. Understands and models VPS (Value Added Production System) Principles and concepts of Standard Work. Adheres to 5S and Safety Standards and Principles. Performs other duties as assigned by management.
Qualifications and experience
• BA/BS degree preferably in Business, Accounting, HR, or a related field.
• 3+ years of experience in a professional Human Resources role with
experience preferably in a manufacturing environment.
• 1+ years of conducting job evaluations and conducting analysis for compensation programs within the exempt and non-exempt classifications.
• 1+ years of project/team leadership experience within Human Resources subject matter.
• 3+ years of analytical skills.
• 3+ years of customer orientation skills.
• 3+ years of ability to present Human Resource subject matter to small and large audiences.
• 3+ years of skills in MS Office especially Microsoft Excel.
• 3+ years of oral and written communication skills.
• HRIS SAP experience is preferred.
• Professional in Human Resources (PHR) or Senior Professional in Human
Resources (SPHR) or Certified Compensation Professional (CCP)
certification (preferred).
BMW Manufacturing Company is an equal opportunity employer. It is the policy of BMW MC to provide equal employment opportunity (EEO) to all qualified persons regardless of age, race, color, religion, sex, sexual orientation, gender identity, national origin, disability or veteran status.
Employment with BMW Manufacturing Co., LLC (BMW MC) is at-will and may be terminated at any time, with or without notice, at the option of BMW MC or the employee.
Legal Entity: BMW Manufacturing Co., LLC
Location: Spartanburg
Job ID: 190001A4