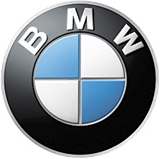 Job Information
BMW Manufacturing Company LLC

Equipment Maintenance Technician - 2nd Qtr 2019

in

Spartanburg

,

South Carolina
Description
Oversees equipment modifications for process changes, new models, and expansions. Troubleshoots, maintains, repairs, and modifies automotive manufacturing and test equipment to improve systems uptime and reliability. maintains and updates all process documentation. Must demonstrate the knowledge and ability to employ safe work practices.
Qualifications and experience
Associate Degree in a technical manufacturing discipline and 2 years of automation/PLC controls with industrial maintenance, mechanical, electronic systems & PC controls
OR
High school diploma/GED and 2 years technical maintenance experience PLUS 2 years automation/PLC controls with industrial maintenance, mechanical , electronic systems & PC controls (4 years total experience)
ALL
Must be a highly flexible individual that can adjust to changes quickly. Must be willing to work overtime and holidays as needed

Successful candidates must pass a computer-based technical knowledge assessment and a hands-on electrical troubleshooting proficiency test working with live current
Preferred Experience:
Experience in maintenance and troubleshooting of closed-loop servo systems

Experience in design, installation, maintenance and troubleshooting of sequential processes

Experience working with high level programming languages

Experience in interfacing controls, processes and feedback devices

Experience in Human/Machine interface devices and associated software

Experience in installation, maintenance and troubleshooting of AC variable frequency drives

3+ years of hands on experience in the following areas is highly desirable:

three-phase power

pneumatic controls

Siemens PLC S7 experience

Night Shift Position

Relocation Assistance Available
BMW Manufacturing Company is an equal opportunity employer. It is the policy of BMW MC to provide equal employment opportunity (EEO) to all qualified persons regardless of age, race, color, religion, sex, sexual orientation, gender identity, national origin, disability or veteran status.
Employment with BMW Manufacturing Co., LLC (BMW MC) is at-will and may be terminated at any time, with or without notice, at the option of BMW MC or the employee.
Legal Entity: BMW Manufacturing Co., LLC
Location: Spartanburg
Job ID: 190001ST