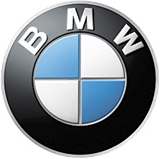 Job Information
BMW Manufacturing Company LLC

Global Leader Development Program

in

Spartanburg

,

South Carolina
Description
To develop Manufacturing, Engineering, and IT business talent for Plant Spartanburg and BMW Group, Associate rotates through four assignments in various parts of the company to include two international assignments. One assignment is at BMW Headquarters in Munich. Rotations are chosen based on business need and may include open jobs as well as project responsibility. Gains insight into business processes, strategy, culture, and the BMW Group brands from both a local and global perspective. Establishes an international network, and works on strategic and operational projects in different countries providing a solid basis for a successful international career at the BMW Group. Rotations include the following time frame: 5 months in Plant Spartanburg, 3 months in BMW Headquarters in Munich, 5 months in Plant Spartanburg and last 3 months in a second international BMW location. Secondary mandatory elements of the program include short-term operational placements such as: global HQ, production environment, warehouse and distribution centers, and various other business units of the BMW Group. Adheres to all applicable BMW policies, processes, and instructions, and acts in accordance the BMW Leadership Competencies and the Principles outlined in the Number ONE >Next strategy. Follows direction and guidance provided by Assignment Supervisor, GLDP Program Manager, as well as the individual s mentor. Performs all duties outlined in the Assignment Objectives for each rotation. Works self-directed to carry out assigned project responsibilities and meets all deliverables within designated deadlines. Meets performance targets, goals, scorecard metrics defined in the Assignment Objectives; provides immediate notice to Assignment Supervisor if targets and/or agreements cannot be met. Completes each rotation s technical & process skills training plan (BMW specific systems and processes) as outlined in the Assignment Objectives. Completes the GLDP training curriculum within designated deadlines. Establishes and completes learning and development actions per the Individual Development Plan. Participates in all GLDP assigned meetings - Round Tables, meetings with Mentor and GLDP Program Manager, executive lunch presentations, Lunch and Learns,and other applicable meetings. Provides immediate feedback or escalation to Assignment Supervisor and/or GLDP Program Manager regarding any issues, concerns, conflicts. Establishes working networks with peers and management associates to ensure assignment effectiveness and to support career development goal, also considering the support from the assigned mentor. Must have and maintain flexibility in work hours to support the development program need and scope. Recognizes opportunities and regularly leverages emerging technology to enhance process effectiveness. Understands and models VPS (Value Added Production System) Principles and concepts of Standard Work. Adheres to 6S and Safety Standards and Principles. Performs other duties as assigned by management.
Qualifications and experience
BA/BS Degree (MS Degree highly preferred) in Computer Science/IT related disciplines, Engineering, Business, or manufacturing from an accredited university with a minimum GPA of 3.0.

At least 6 months of relevant (e.g. post graduate, formal internship, etc) working experience in IT, engineering, manufacturing, supply chain management / logistics or manufacturing related field.

At least 4 months of relevant experience abroad (internships, work, training, study, etc).

Training in BMW specific systems, leadership and professional development will be provided during term of assignment.

1+ years demonstrated leadership experience in a university, community, or work setting.

Business-fluent language skills in English and German to be able to communicate professionally and proficiently. Additional business relevant foreign languages are considered.

Strong interpersonal and communications skills.

Readiness for an international career.

Understanding of business strategies and concepts.

Analytical approach to problem solving.

High degree of flexibility, initiative and self motivation.
BMW Manufacturing Company is an equal opportunity employer. It is the policy of BMW MC to provide equal employment opportunity (EEO) to all qualified persons regardless of age, race, color, religion, sex, sexual orientation, gender identity, national origin, disability or veteran status.
Employment with BMW Manufacturing Co., LLC (BMW MC) is at-will and may be terminated at any time, with or without notice, at the option of BMW MC or the employee.
Legal Entity: BMW Manufacturing Co., LLC
Location: Spartanburg
Job ID: 190001ZO