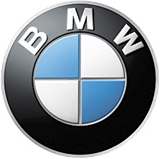 Job Information
BMW Manufacturing Company LLC

QMT Analyst

in

Spartanburg

,

South Carolina
Description
Coordinates and supports supplier quality systems for Plant Spartanburg s purchased parts (worldwide). Participates in the development of new supplier s quality and production systems to ensure that BMW MC s purchased parts meet product specifications. Serves on team as integral part of new product launches including both supplier and parts development for manufacturing. Supports the Module Quality Engineer(s) in advanced quality planning activities such as: risk assessment, product and process development. Participates in launch projects after hand over to Supplier Quality Assurance ensuring compliance with BMW specifications. Communicates with other BMW Plants in the worldwide BMW Network including joint problem solving. Works with team that executes the process series before SOP (Start of Production) with the suppliers (world-wide). Supports the ISIR (Initial Sample Inspection Report) releases for assigned products. Works with new and challenging supplier s quality and production systems. Reviews the monthly supplier rating. Executes product and process audits due to occurred errors and supplier rating results and initiates counteractions and counteraction verification. Participates in quality problem solving process for supplier related issues. Audits the quality management system at the supplier location(s). Validates start up ability for new parts/processes. Coordinates the part approval process for assigned suppliers. Coordinates reduction of supplier related warranty claims via Defect Eradication Process. Participates in internal warranty reduction problem solving teams regarding purchased parts. Performs other duties as assigned by management.
Qualifications and experience
BS degree in Engineering or related field, or 4 years of professionalquality process/components experience in an automotive manufacturingenvironment.

1+ years of professional experience with automotive components/ manufacturing.

BMW Quality Computer Systems.

Certified Quality Management (CQM) and Certified Quality Engineering(CQE) (preferred)

1+ years professional experience in advanced quality planningtechniques including PFMEA, control planning, process flow diagramming,process auditing techniques, and PPAP

1+ years professional experience in advanced statistical techniquessuch as capability and standard deviation studies to calculate processvariation

1+ years professional experience with MS Word, Access, Excel, etc.Written and verbal German skills (preferred)
BMW Manufacturing Company is an equal opportunity employer. It is the policy of BMW MC to provide equal employment opportunity (EEO) to all qualified persons regardless of age, race, color, religion, sex, sexual orientation, gender identity, national origin, disability or veteran status.
Employment with BMW Manufacturing Co., LLC (BMW MC) is at-will and may be terminated at any time, with or without notice, at the option of BMW MC or the employee.
Legal Entity: BMW Manufacturing Co., LLC
Location: Spartanburg
Job ID: 190000OM