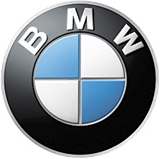 Job Information
BMW Manufacturing Company LLC

Risk Management Analyst

in

Spartanburg

,

South Carolina
Description
There are 2 positions available.
Administers corporate risk management program to ensure minimal loss exposure to the company and performs other administrative and compliance functions. Maintains corporate insurance information. Develops and administers insurance budget for Plant Spartanburg. Serves as the primary contact for Plant Spartanburg with BMW Group and North America Sales Company Risk Management and BMW s insurance brokers for all risk management and insurance related activities, as well as providing information for the renewal and negotiation of various insurance policies. Provides consultation and technical advise on risk management and insurance issues to various departments within BMW MC and the BMW Group to reduce overall exposure to BMW. Performs contract review for insurance and other risk issue identification. Analyzes and reports claims for and against BMW MC to proper insurers and third parties. Oversees insurance claims and monitors related litigation in coordination with the Plant Spartanburg Legal Department. Negotiates property and liability claims with appropriate parties. Secures settlements for Plant Spartanburg losses. Serves as the primary contact for the Property carrier s Loss Prevention Engineer. Coordinates plant activities between departments and Property carrier s Loss Prevention Engineer to assure the Plant maintains an HPR rating status. Conducts bi-annual inspections with Property carrier to assure compliance with HPR standards and follows up with various departments to ensure the implementation of various loss prevention recommendations. Completes Risks analysis for BMW Corporate compliance and risk reporting requirements. Supports BMW Group internal audits. Performs building inspections, including on building rooftops and in basements. Conducts Plant Spartanburg internal corporate compliance investigations. Understands and models VPS (Value Added Production System) Principles and concepts of Standard Work and Problem Solving. Adheres to 5S and Safety Standards and Principles. Performs other duties as assigned by management.
Qualifications and experience
• BA/BS degree in Business Administration with a concentration in Risk
Management and Insurance, Accounting, or Finance (preferred).
• 4+ years Multi-line Claims experience.
• 3+ years understanding of insurance policies and risk management
principles and techniques.
• 2+ years project leadership experience.
• 3+ years knowledge of Microsoft Office with emphasis in Excel and Word.
• 3+ years ability to work well in a team oriented environment.
• 3+ years communication expertise across diverse groups.
• 1+ years understanding of accounting principles.
• 1+ years of supervisory experience (preferred).
• 1+ years Corporate Risk Management experience (preferred).
• Certified Risk Manager (CRM), Associate in Risk Management (ARM), and/or
Chartered Property and Casualty Underwriter (CPCU) (preferred).
• Basic SAP knowledge of Fl and MM (purchasing module) (preferred).
BMW Manufacturing Company is an equal opportunity employer. It is the policy of BMW MC to provide equal employment opportunity (EEO) to all qualified persons regardless of age, race, color, religion, sex, sexual orientation, gender identity, national origin, disability or veteran status.
Employment with BMW Manufacturing Co., LLC (BMW MC) is at-will and may be terminated at any time, with or without notice, at the option of BMW MC or the employee.
Legal Entity: BMW Manufacturing Co., LLC
Location: Spartanburg
Job ID: 1900010S