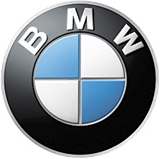 Job Information
BMW Manufacturing Company LLC

Robot Specialist

in

Spartanburg

,

South Carolina
Description
Provide technical support with all robot applications and systems within the Body-In-White department. Develops new robot applications and systems in the Body-in-White to improve efficiency and productivity. Develops manufacturing concepts for Body-in-White processes. Develops design standards and specifications related to robot applications and systems. Provides technical support related to robot applications and systems during the introduction of new models. Participates in cross-functional project teams supporting activities related to robot issues. Ensures proper robot specific documentation delivery from the Original Equipment Manufacturer. Plans and implements improvements within Body-In-White related to the specific robot applications and systems. Develops solutions in automated processes using robot applications and systems. Provides technical support to Body-in-White groups for resolving robot application and system related issues. Understands and models VPS (Value Added Production System) Principles and concepts of Standard Work and Problem Solving. Adheres to 5S and Safety Standards and Principles. Performs other duties as assigned by management.
Qualifications and experience
• BS degree in engineering (Robotics/Electrical/Software Engineering preferred) or the equivalent of 4 years of work experience in a manufacturing engineering role.
• 4 years of manufacturing/planning experience (automotive preferred) in a highly automated process including 2 years of project team experience in a manufacturing or business environment.
• 3+ years robot systems programming languages(ABB, KUKA).
• 3+ years PC skills (MS Office including Word, Excel, PowerPoint and Outlook).
• 3+ years PC hardware troubleshooting, Networking and TCP/IP knowledge.
• 3+ years robot control bus systems (Interbus, Profinet).
• 3+ years robot user interface applications.
• 3+ years software engineering concepts.
• 3+ years Body-in-White applications; Spotwelding, Dispensing, stud welding, parts handling.
• 3+ yeas knowledge of manufacturing processes.
• 1+ years written and oral communication skills.
• 1+ years project management skills.
• 1+ years Business Administration skills (budgeting, planning, Time Management etc.).
• 1+ years object oriented programming language(s) and SQL skills.
• 1+ years robotic vision systems.
• 1+ years Programming PLCs and Siemens S7 knowledge.
• Basic knowledge of SAP.
• Basic web based applications and technologies knowledge (i.e. Web servers, JSP, Java Servelets, Java beans, HTML, JavaScript).
BMW Manufacturing Company is an equal opportunity employer. It is the policy of BMW MC to provide equal employment opportunity (EEO) to all qualified persons regardless of age, race, color, religion, sex, sexual orientation, gender identity, national origin, disability or veteran status.
Employment with BMW Manufacturing Co., LLC (BMW MC) is at-will and may be terminated at any time, with or without notice, at the option of BMW MC or the employee.
Legal Entity: BMW Manufacturing Co., LLC
Location: Spartanburg
Job ID: 190000OE