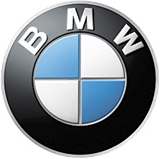 Job Information
BMW Manufacturing Company LLC

SAP WM/MM Programmer/Business Analyst

in

Spartanburg

,

South Carolina
Description
Manages the full systems development life cycle of projects/programs within area of responsibility. Serves as project lead for small to medium sized projects. Coordinates and takes the lead role for the technical/functional development and support of SAP IT applications in his/her area of responsibility including Warehouse Management, Yard Management, Quality Management, Plant Maintenance, and/or Inbound Logistics. Plans, designs, develops, and implements efficient IT systems in support of assigned organizational functions. Applies proven communication, analytical and problem-solving skills to help identify, communicate and resolve systems issues in order to maximize the benefit of IT systems investments. Performs planning, analysis, designing, requirements definition, functional design, development, testing and implementation of IT solutions. Provides support for difficult and complex system environments. Provides support, assistance and training to users. Manages small to medium sized projects with planning, development and implementation of system solutions including budget control responsibility. Coordinates activities simultaneously for multiple projects. Uses ITPM methodology effectively when performing all tasks. Meets with decision makers, systems owners, and end users to define business requirements and systems goals, and identify and resolve business systems issues. Ensures compatibility and interoperability of in-house computing systems. Reviews and analyzes the effectiveness and efficiency of existing systems and develop strategies for improving or further leveraging these systems. Creates systems models, specifications, diagrams and charts to provide direction to application developers. Coordinates and performs in-depth tests, including end-user reviews, for modified and new systems. Conducts research on software products to justify recommendations and to support purchasing efforts. Manages contractor/consultants on tasks assigned. Performs other duties as assigned by management.
Qualifications and experience
BA/BS Degree in Information Technology, Computer Science or a relatedfield or the equivalent of 4 years experience in an IT application orInfrastructure profession.

3+ years of programming experience using a variety of languages andtechnologies (preferably ABAP/4, SAP UI5/Fiori, SAP BI/BW, DataWarehouses, C++, JAVA, HTML, JSP, J2EE, SQL, Oracle, UNIX/LINUX).

3 + years of experience planning, analyzing, designing, testing,implementing, documenting and training in a variety of SAP areas(preferably Warehouse Management, Yard Management and/or InboundLogistics).

3+ years of project management experience.

3+ years of experience working in a customer service orientatedenvironment.

3+ years of experience working in a team-oriented, collaborativeenvironment.

3+ years of functional knowledge in systems in area of responsibilitysuch as SAP R/3 related modules or production systems.

3+ years of experience executing and communicating project plans.

3+ years of knowledge of the Systems Development Life Cycle.

3+ years of knowledge of IT infrastructure components - OperatingSystems, Networks, Databases, Internet Technologies, etc.

1+ years of experience communicating ideas in both technical and userfriendly language.

Basic knowledge of cost and budget control.
BMW Manufacturing Company is an equal opportunity employer. It is the policy of BMW MC to provide equal employment opportunity (EEO) to all qualified persons regardless of age, race, color, religion, sex, sexual orientation, gender identity, national origin, disability or veteran status.
Employment with BMW Manufacturing Co., LLC (BMW MC) is at-will and may be terminated at any time, with or without notice, at the option of BMW MC or the employee.
Legal Entity: BMW Manufacturing Co., LLC
Location: Spartanburg
Job ID: 190001RI