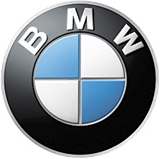 Job Information
BMW Manufacturing Company LLC

Sect Mgr Customs Compliance

in

Spartanburg

,

South Carolina
Description
Assures the best interests of BMW are met by providing proper management and direction for the Trade Compliance Team in the US. Ensures compliance with all international trade regulations related to the company s import and export business. Informs management of the benefits and costs of alternatives where they exist. Oversees compliance with the laws and regulations of U. S. Customs and Border Protection and all other government agencies that impact trade compliance, especially in the areas of Tariff Classification, Origin Management, Customs Valuation, Free Trade Agreements, Anti-Dumping and Punitive Duties and Export Controls. Provides information and training to the BMW Group US entities in sound compliance practices in cooperation and alignment with the Customs and Trade Compliance Director and Managers in other US locations. Trains, organizes and directs staff to ensure maximum performance. Ensures that all BMW entities operating in the US are fully compliant with US trade compliance regulations. Pursues cost savings strategies as a priority within the Trade Compliance team in alignment with BMW Group strategies, including directions that allow for the least allowable duty and fee cost, and the strategic management of especially but not limited to US Free Trade Agreements, US Foreign Trade Zones as well as US Substitution Drawback Programs. Maximizes efforts to secure the various supply chains with which BMW is involved in accordance with C-TPAT requirements. Serves as a consultant and provide necessary services to other departments concerning trade compliance issues. Monitors the latest developments in US trade compliance legislation. Advocates and represents the international business interests of BMW as assigned by Management by attending and participating in expert groups on international trade. Drives efficiency and strengthens compliance by participating in trade related BMW projects and automation efforts. Supports standardization and harmonization of trade compliance operations and processes within US BMW entities. Conducts risk assessments to identify compliance concerns and coordinates with appropriate strategic partners to achieve their resolution. Understands and models VPS (Value Added Production System) Principles and concepts of Standard Work and Problem Solving. Adheres to 5S and Safety Standards and Principles. Leads and Develops Associates in Problem Solving and Improvements through Coaching. Performs other duties as assigned by management.
Qualifications and experience
• BA/BS degree, preferably in International Business or related field.
• 6+ years of experience in trade compliance.
• 4+ years of supervisory/leadership experience.
• Customs Broker License.
• 5+ years of knowledge of trade compliance regulations.
• 3+ years of experience demonstrating computer skills to include MS Office and Windows.
• 3+ years of project management experience.
• 1+ years of SAP experience, especially in FI, MM, SD modules or SAP GTS.
• 5+ years of experience thinking strategically, setting direction, initiating improvements and taking ownership.
• 3+ years of experience demonstrating analytical skills.
• 3+ years of experience developing talent.
• 3+ years of experience working collaboratively in a team environment.
• 3+ years of experience demonstrating effective communication skills.
• 3+ years of experience working in a customer-focused environment.
• 3+ years of business experience.
BMW Manufacturing Company is an equal opportunity employer. It is the policy of BMW MC to provide equal employment opportunity (EEO) to all qualified persons regardless of age, race, color, religion, sex, sexual orientation, gender identity, national origin, disability or veteran status.
Employment with BMW Manufacturing Co., LLC (BMW MC) is at-will and may be terminated at any time, with or without notice, at the option of BMW MC or the employee.
Legal Entity: BMW Manufacturing Co., LLC
Location: Spartanburg
Job ID: 190001DP