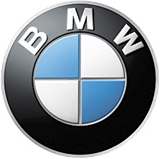 Job Information
BMW Manufacturing Company LLC

Tech Scholars Program Intern (Fall 2019)

in

Spartanburg

,

South Carolina
Description
Assist with the recruiting and branding of the BMW Scholars apprentice program. Duties will include coordination and participation in on site visits to upstate high schools, career centers, and technical colleges. Assist with the testing, administration and on boarding of the BMW Scholars apprentices. Assist with administration, coordination, and delivery of technical training programs such as automotive, maintenance, quality, and safety with on-site technicians. Lead project work and act as a consultant to departments on training options. Lead training course Development including use of MS Office software and media.
• BMW Tech Scholar program recruiting and branding. Coordination and participation in on site visits to upstate SC high schools, career centers, and technical colleges.
• Assist with candidate testing, interviews, and selection.
• Project work and training program development
Qualifications and experience
-Strong communication skills required.
-Strong planning skills required.
Interest in technical information.

MS Office experience required with strong PowerPoint and Outlook skills.

Sharepoint experience preferred.
The following are program requirements:
MUST ATTACH A COPY OF UNOFFICIAL TRANSCRIPT
Possess a minimum cumulative GPA of 3.0
Have full time status at an accredited four year college or university in the United States
Completed at least 30 credit hours
Able to complete 3 rotating terms for co-op positions
Have at least 1 remaining term in school after the completion of the co-op or internship
Transfer students must have a GPA from current university
Complete and pass a substance abuse test before the work term
Must have the legal right to work for BMW Manufacturing Co., LLC in the United States
BMW Manufacturing will not provide sponsorship now or in the future
BMW Manufacturing Company is an EEO/affirmative action employer, all qualified applicants will receive consideration for employment without regard to age, race, color, religion, sex, gender identity, national origin, disability or protected veteran status.
Legal Entity: BMW Manufacturing Co., LLC
Location: Spartanburg
Job ID: 1900019T